To learn more about potential project improvements in Jal, join us on Tuesday, September 14, 2021 starting at 6:00 PM (MDT) on Zoom.
The NMDOT is in the design development stage for the NM 31 and NM 128 Alignment Study and Design-Build Project in Eddy and Lea Counties. The NM 31 portion of the project extends 22 miles from its junction with US 285 to US 62. The NM 128 extends 60 miles from NM 31 through the City of Jal to the Texas state line. A separate project (CN 2104490) will be delivered to improve the intersection of US 285 and NM 31 by upgrading it with a new signal system and is targeting construction in 2022 for that project.
Both NM 31 and NM 128 traverse Bureau of Land Management, State Land Office, and private lands, mainly serving the oil and gas industry. Initial evaluations have determined that the highways need pavement improvements, additional lanes and shoulders, passing lanes, sight distance/vertical alignment improvements, and drainage improvements. The study phase will document the existing conditions, identify traffic and safety areas of concern, investigate sensitive cultural and biological resources, seek public and agency feedback, identify improvement alternatives and arrive at a recommended improvement alternative. The study will also create a priority implementation plan consisting of a phased approach to delivering all the improvements, should funding levels require multiple construction contracts.
NMDOT has selected the first phase of improvements to be delivered using the Design-Build procurement methodology.  This provides maximum funding flexibility for NMDOT and its' partners and allows NMDOT to aggressively move towards starting construction of the improvements sooner. This is possible as NMDOT needs to complete 30% of the design, in the form of an Enhanced Conceptual Design, before it is released to potential Design-Build Contractors for bidding, and thereafter to the selected Design-Build Contractor for completion. This streamlined approach to design significantly shortens the timeline for the start of construction. NMDOT's last use of Design-Build was for the Paseo Del Norte/I-25 interchange reconstruction project in Albuquerque.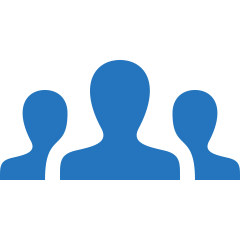 HOW TO PARTICIPATE:
The NMDOT, in cooperation with the Federal Highway Administration, is in the study phase for the NM 31-NM 128 Design-Build Project in Eddy and Lea counties. A virtual public meeting was hosted on Tuesday, August 31, 2021. A second meeting focused on potential improvements in Jal will follow on Tuesday September 14, 2021.  The purpose of these meetings is to share information with the public and answer questions about the Design-Build project and potential improvements in development. Please join the live discussions via Zoom or by telephone to provide your comments and ask questions of the team. Members of the community are encouraged to register for the event.
Comments can be provided at the meetings or submitted by mail, email, or phone.  Click on the meeting links for more details.
Project Contact:
Michael Smelker, PDE
NMDOT South Region Manager
750 N. Solano Drive
Las Cruces, New Mexico 88001
Phone: 575-202-3339
Live Virtual Public Meeting (Jal Improvements)
Tuesday, September 14, 2021 from 6:00 to 7:30 PM (MDT) on Zoom to learn more about potential improvements in Jal.
Public Meeting
Hosted Tuesday, August 31, 2021 on Zoom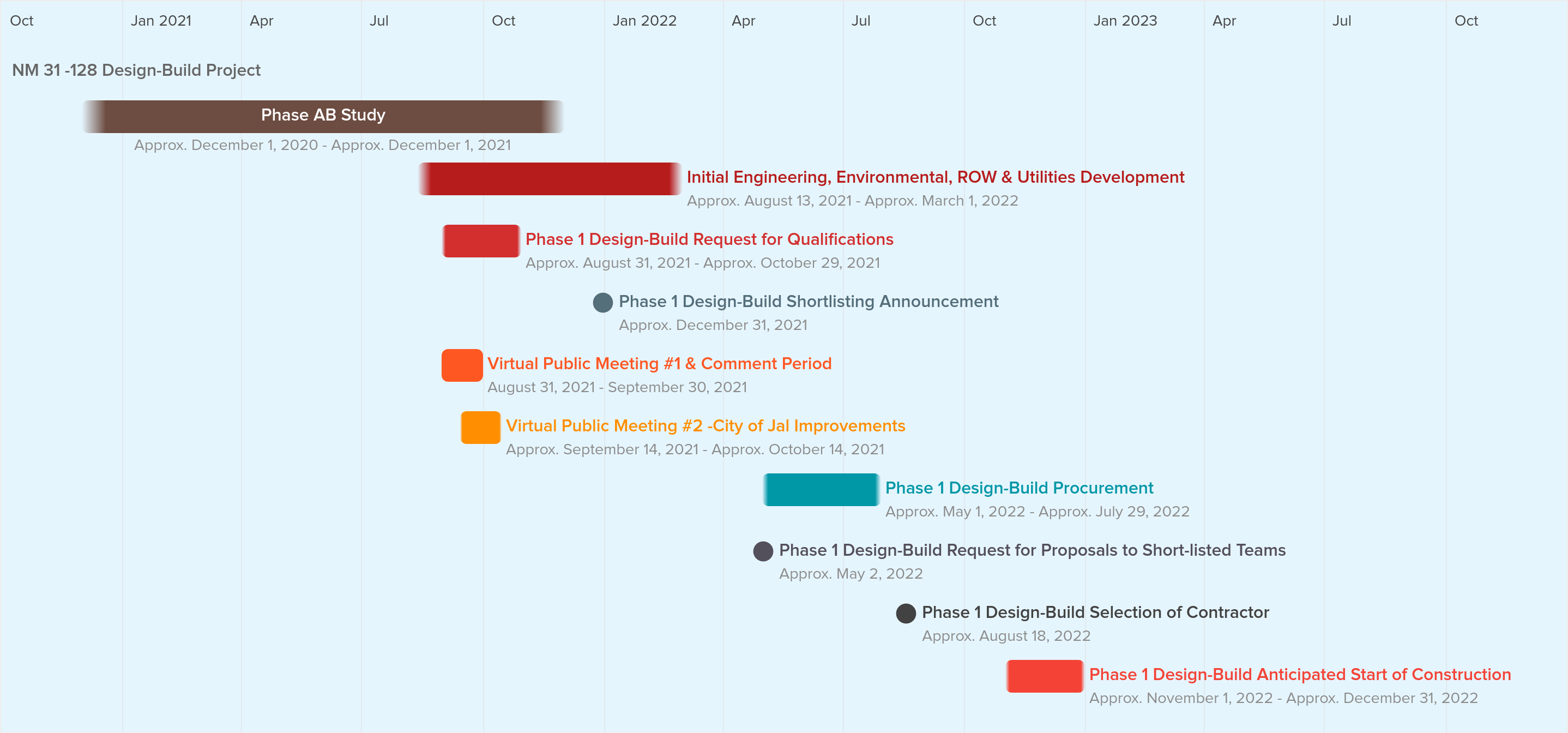 Phase AB Study
Approx. December 1, 2020 – Approx December 1, 2021
Initial Engineering, Environmental, ROW, and Utilities Development
Approx. August 13, 2021 – Approx. March 1, 2022
Phase 1 Design-Build Request for Qualifications
Approx. August 31, 2021 – Approx. October 29, 2021
Virtual Public Meeting #1 & Comment Period
August 31 – September 30, 2021
Virtual Public Meeting #2 & City of Jal Improvements
Approx. September 14 – October 14, 2022
Phase 1 Design-Build Shortlisting Announcement
Approx. December 31, 2021
Phase 1 Design-Build Procurement
Approx. May 1 – July 29, 2022
Phase 1 Design-Build Request for Proposals to Short-listed Teams
Phase 1 Design-Build Selection of Contractor
Phase 1 Design-Build Anticipated Start of Construction
Approx. November 1 – December 31, 2022